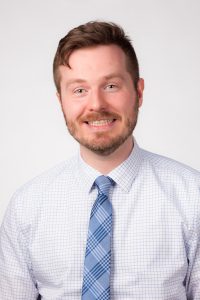 We are excited to announce that Matthew Hillyard M.Ed. has joined our team at the Portsmouth Neuropsychology Center this fall.  Matthew will be providing neuropsychological assessments and psychotherapy for children, adolescents, and adults.
Matthew will be graduating from Rivier University with a Psy.D. in combined mental health counseling and school psychology and has joined the Portsmouth Neuropsychology Center team as a Pre-Doctoral Intern and eventually a Pos-Doctoral Fellow. Matthew received his Master's Degree in Educational Studies with a Counseling focus from Rivier University and obtained his Bachelor's degree in psychology from the University of New Hampshire.
Matthew's professional experience includes having worked as a team member providing mental health care at New Hampshire Hospital and with families of New Hampshire as a state social worker.  After beginning graduate school, Matthew completed practicum training at Light House School in Chelmsford, MA as a therapist and psychometrician intern, at Merrimack High school as a psychometrician intern, and also at Greater Nashua Mental Health as a psychotherapist and evaluator for patients with court involvement. During that time, Matthew gained experience working with children, adolescents, and adult populations with diverse socio-economic and cultural backgrounds. He recently completing a pre-doctoral internship at Harbor Care Health and Wellness providing neuropsychological evaluations and therapy. Matthew utilizes an evidence-based cognitive behavioral, interpersonal, and client-centered approach in his psychotherapy work with clients.
If you are interested in learning more about any of our services or to schedule an appointment, please contact us at (603) 433-0800.
Sincerely,
The PNC Team