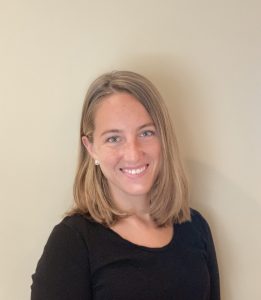 We are excited to announce that Alyssa Maiuri, M.S. has joined our team at the Portsmouth Neuropsychology Center this fall.  Alyssa will be providing neuropsychological assessments and psychotherapy for children, adolescents, and adults.
Alyssa will be graduating from Antioch University New England with her Psy.D. in Clinical Psychology in December 2020 and has joined the Portsmouth Neuropsychology Center team as a Pre-Doctoral Intern and eventually a Post-Doctoral Fellow. Alyssa received her Master's Degree in Clinical Psychology from Antioch and also graduated from Salve Regina University where she received her Bachelor's Degree in Psychology with a Special Education minor.
Alyssa has worked with children ages 2-18 with ADHD, Autism Spectrum Disorders, Intellectual Disability, Trauma, and other emotional and behavioral disorders. Alyssa has recently moved back to New England from New York City where she completed her pre-doctoral internship in an outpatient clinic and day treatment center for children and adolescents in Bronx, NY.
If you are interested in learning more about any of our services or to schedule an appointment, please contact us at (603) 433-0800.
Sincerely,
The PNC Team