Our Team
Dr. Laura Rubin
Founder of the Portsmouth Neuropsychology Center
Clinical Psychologist and Neuropsychologist
Dr. Laura Rubin is a licensed clinical psychologist and neuropsychologist in Portsmouth, New Hampshire, and founder of the Portsmouth Neuropsychology Center.  She obtained her B.A. in Psychology and English with High Honors from the University of Michigan.  Dr. Rubin worked as a consultant for Anderson Consulting in Boston, Massachusetts, prior to attending graduate school.  She received her Ph.D. in Child Clinical Psychology at Loyola University of Chicago.  Dr. Rubin subsequently completed an APA-accredited internship with a concentration in clinical neuropsychology at North Shore University Hospital in Manhasset, New York.  Following this, she attended a post-doctoral fellowship at the New York University Medical Center.  She received specialized training in developmental pediatric neuropsychology assessment.
Dr. Rubin has extensive experience providing neuropsychological evaluations for children, adolescents, and adults.  She has expertise in evaluating individuals with autism spectrum disorders, ADHD, learning disorders, medical concerns, and social-emotional difficulties. Additionally, she provides psychotherapy to children, adolescents, and adults, and she utilizes cognitive-behavioral, psychodynamic, and family systems treatment modalities in her work with clients.
Dr. Rubin has supervised doctoral-level graduate students and given presentations about neuropsychological assessment, psychopathology, neurological conditions, child development, parenting issues, and psychotherapeutic treatment at medical centers, universities, elementary schools, and community organizations.  She is also a frequent media contributor, advising the public on important mental health issues such as Autism Spectrum Disorders and child development.
Additionally, Dr. Rubin is a former adjunct professor at the University of New Hampshire and a former board member of the Richie McFarland Children's Center.  She has published and presented research at professional meetings.  She is warm, engaging with clients, and helpful to clients in reaching their goals.  She lives in the Seacoast with her husband and three children.
Dr. Lauren Cook
Clinical Psychologist
Dr. Lauren Cook is a licensed clinical psychologist in Portsmouth, New Hampshire. She obtained her B.A. from the University of Delaware and earned her Ph.D. in Clinical Psychology from Stony Brook University. She completed an APA-accredited internship in child outpatient and inpatient settings at the University of California at San Diego. Following this, she completed a postdoctoral fellowship focusing on child assessment at the Developmental Medicine Center at Children's Hospital Boston. In addition to evaluating an individual's general strengths and weaknesses, Dr. Cook routinely assesses for such challenges as learning disabilities, ADHD, depression, and anxiety. She specializes in working with children with autism spectrum disorders, including diagnostic assessment, dual diagnosis, and treatment of co-occurring mental health problems. She has expertise in developmental assessment and parent consultation for children under the age of five.
Dr. Cook has published research within the field of autism spectrum disorders and enjoys presenting at national conferences and giving local presentations for parents. She is an adjunct professor in the Education Department at the University of New Hampshire, where she teaches classes on topics including assessment, positive behavior supports, enhancing social development, and autism spectrum disorders. Dr. Cook is sensitive to the needs of each individual child and enjoys building collaborative relationships with families.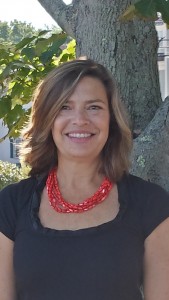 Gianna Alden
Psychomestrist
Gianna Alden is a graduate of Wheelock College where she received her Master's Degree in Early Childhood Education and Teaching Young Children with Special Needs.  She is also a graduate of the University of New Hampshire where she received a Bachelor's Degree in Psychology.  For seven years, she was a preschool teacher at Rye Country Day School. She was also a first grade classroom teacher and special educator in Kingston, NH before becoming a full-time mom to two boys, now all grown up.  In addition to being the psychometrist on the team at Portsmouth Neuropsychology Center, Gianna runs the Early Childhood Suzuki Strings program at the Portsmouth Music and Arts Center.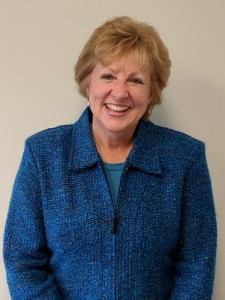 Linda Martin, M.Ed., CAGS, AOGPE
Reading Tutor & Organizational Coach
Linda began her teaching career after graduating from the University of Maine, Orono, with a Bachelor of Science in Elementary Education and a teaching certificate for grades K-8. She earned a Master's Degree in Education and a Certificate of Advanced Graduate Studies from Plymouth State University, where she also served as a Lecturer in the Childhood Studies department. Linda has also supervised student teachers and worked as a middle school administrator. Linda is certified by the Academy of Orton-Gillingham Practitioners and Educators for reading instruction. She specializes in reading, writing, and handwriting tutoring as well as executive skills coaching with children, adolescents, and adults.
Linda lives in Hampton, NH, with her husband of over thirty-five years. Together, they raised three children and are proud grandparents. Linda is dedicated to supporting families and to helping clients reach their potential as independent learners by increasing their understanding of personal learning styles, improving overall organizational skills, and achieving increased reading success. Her evidence-based and multisensory approaches, in combination with her experience and insight, provide clients critical gains in academic functioning, executive functioning skills, and self-confidence.
Linnea Hauthaway
Office Manager
Linnea Hauthaway is a graduate of the University of New Hampshire, where she obtained her Bachelor of Science degree with a minor in Gerontology.  Linnea worked for more than 14 years at EnviroSystems, Inc., (ESI) out of Hampton, New Hampshire.  At ESI, Linnea worked as an Aquatic Toxicologist and also managed the laboratory for several years prior to leaving to spend time at home with her young children.  Linnea joined the Portsmouth Neuropsychology Center team in the fall of 2012 as the office manager.